Relaxing winter holiday on the farm in Falserhof near Villanders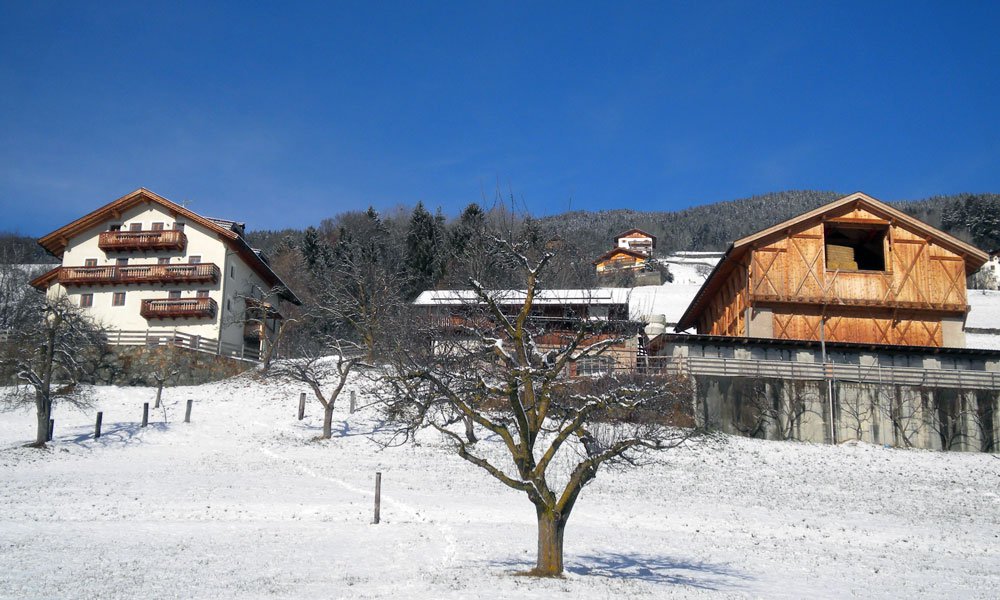 As in the whole beautiful South Tyrolean region, you can also spend a wonderful winter holiday at the Falserhof in Villanders. Cross-country skiers, ski-goers and snowshoers come to Villanders  fully at their expense. But, of course, alpine riders like to stay with us as well, because after a short drive you can reach different ski resorts, but stay away from the hustle and bustle of the ski resorts. With the "Eisacktal" ski pass, there are 82 ski runs available in the Brixen-Plose, Lüsen, Villnösser Valley, Gitschberg-Jochtal and Feldthurns ski areas. In half an hour you are on the orbit in Seis and from there you have access to the ski resorts around the Seiser Alm.
Cross-country skiing and snowshoe hikes on the Villanderer Alm
Our cross-country paradise is the Villanderer Alm, which is situated above our farm. There you will find cross-country ski runs with relatively few slopes, but incredible views over the Dolomites chain. The Villanderer Alm is also an Eldorado for snowshoe hikes. Away from the tourist masses in other South Tyrolean ski resorts, you can enjoy the peace and quiet nature, grandiose views and cozy mountain inns with first class catering. If you are in a good condition, you can even go up to the Villander mountain with snowshoes and enjoy the view to the east to the Ortler or the Texelgruppe.
Winter holidays in Villanders – tobogganing, ice skating, ski mountaineering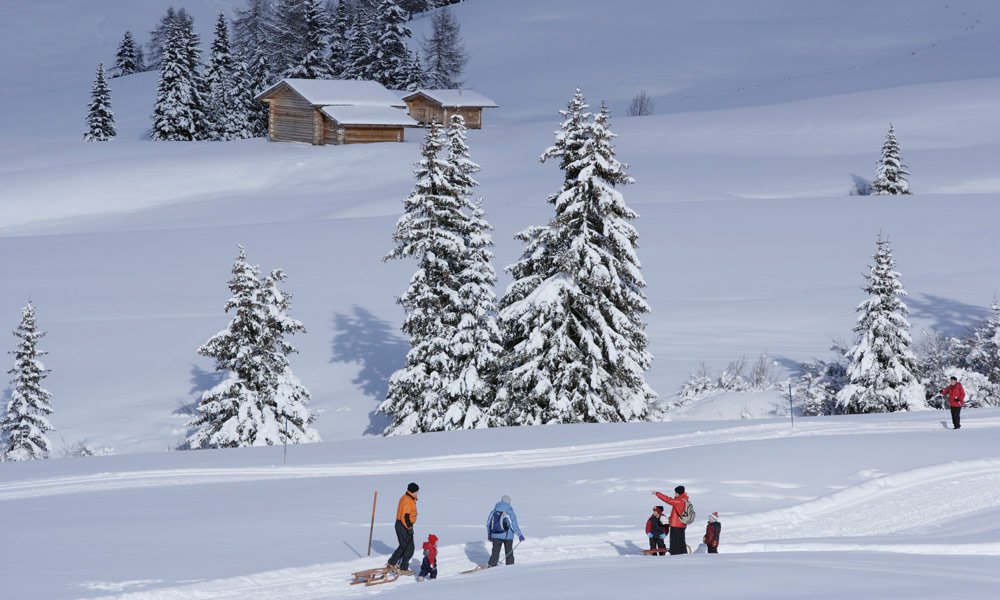 A special offer for the family holiday in Villanders are our toboggan runs. There are various toboggan runs in the area of Villanderer Alm. The family toboggan run with 3.7 kilometers and the toboggan run from the Stöfflhütte to the Gassnerhütte with 4.7 kilometers are the longest. We also have an ice rink in Villanders and in the surroundings there are many opportunities for ice skating.
Also for ski touring enthusiasts there are many worthwhile tours around the Villanderer Alm. The Villander mountain, already mentioned for the snowshoe hikes is one of the most popular ski mountain tops of the Sarntal Alps. Of course, we put you in touch with an experienced mountain guide, if you want to go your tours accompanied by an expert.